Staff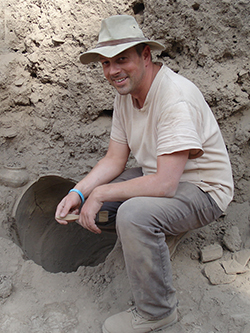 Jacek Tomczyk (Prof.)
e-mail: j.tomczyk@uksw.edu.pl
Professor of biological anthropology. His research interests relate to dental anthropology and detecting dependence between the environment and dental health. He has authored and co-authored over 50 peer-reviewed publications. Member of the Polish Anthropologic Society, European Anthropological Association and International Association for Paleodontology. Since 2004, member of the French archaeological expedition (prof. O. Rouault – University of Lumière Lyon II and prof. Maria Grazia Masetti- Rouault – Ecole de Hautes Etudes, Paris) in Syria and Qasr Shamok (Iraq). The project is a biological study of human bones and dental material from the Middle East.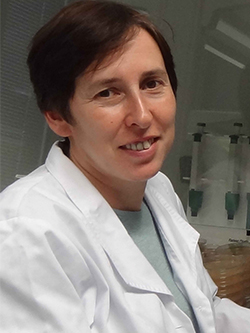 Anna Augustyniuk-Kram, Ph.D.
e-mail: a.kram@uksw.edu.pl
Assistant professor of soil microbiology and ecology. The focus of her research is the ecology of fungal entomopathogens. She gained experience through a lot of foreign and domestic courses and scholarships. She is the author of many original papers on ecology and the use of entomopathogenic fungi in biological control of insect pests. She also conducts research on changes in soil microbial activity influenced by agricultural management practices. She teaches courses on environmental microbiology and physicochemical and biochemical methods of assessment of soil quality. Member of the Polish Mycological Society.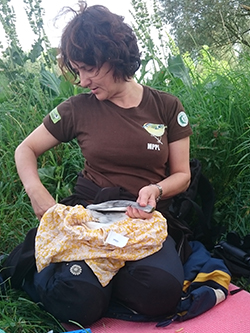 Monika Bukacińska, Ph.D.
e-mail: m.bukacinska@uksw.edu.pl
Study objects: gulls and terns. Study area: the middle course of the Vistula River. Main study interests: (a) reproductive costs, breeding strategies and life history in different habitats and population conditions; (b) relationships between social structure of population and alternative breeding strategies and altruistic behaviour (extra-pair fertilization, intra-specific brood parasitism, adoptions, etc.); (c) brood sex ratio and lately (d) habitat protection and active species protection in Lari. Co-author of over 50 peer-reviewed publications. Member of  the British Ornithological Union, Ornithological Societies of North America, the International Society of Behavioral Ecology and Association for the Study of Animal Behaviour.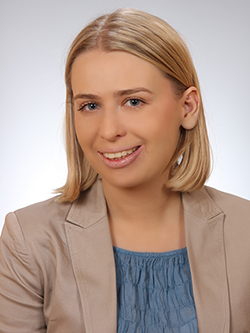 Dominika Dzwonkowska, Ph.D.
e-mail: d.dzwonkowska@uksw.edu.pl
 Assistant professor in the Institute of Ecology and Bioethics, carrying out research on environmental philosophy, environmental ethics, environmental virtue ethics and animal ethics. Author of and coauthor of 4 books and over 20 scientific papers. Since 2013 dr. Dzwonkowska is an International Representative for Poland of International Society for Environmental Ethics. She has experience in cooperation with nongovernmental organizations in the field of raising awareness about climate change. Dr. Dzwonkowska is responsible for coordination of Sustainability Studies.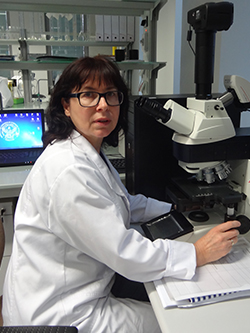 Krassimira Ilieva-Makulec (Ph.D.)
e-mail: k.makulec@uksw.edu.pl
Assistant professor of soil ecology. She has been studying soil nematodes for over 20 years conducting research on nematode diversity and community structure in natural and man transformed ecosystems. An important focus of her research are interactions in the soil food-web, with particular emphasis on the interactions between nematodes, microorganisms, earthworms and plants. She is also interested in using nematodes as indicators of soil health. Moreover, she has been conducting research on the influence of climate change on soil nematodes.Since 2014, a member of the management committee of EU COST Action 1308 – Climate Change Manipulation Experiments in Terrestrial Ecosystems: Networking and Outreach (ClimMani). Member of the European Society of Nematologists.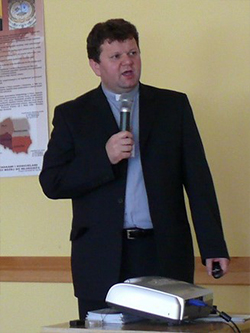 Ryszard F. Sadowski (Prof.)
e-mail: r.sadowski@uksw.edu.pl
Professor of philosophical anthropology. Research interests are connected with the philosophical perspective on the environmental crisis, especially with the linkage between religion and the environment, as well as the religion-based attitudes toward nature. Member of the International Association for Environmental Philosophy; The International Society for the Study of Religion, Nature and Culture;  European Forum for the Study of Religion and the Environment;  Forum on Religion and Ecology,  and the Catholic Coalition on Climate Change. He has authored and co-authored over 50 peer-reviewed publications.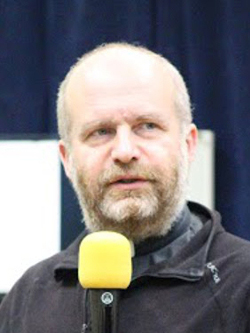 Jacek Meller, Ph.D.
e-mail: j.meller@uksw.edu.pl
Doctor of philosophy. Conducts research in the field of bioethics, its philosophical and anthropological basis, and the possibility of bioethics based on the idea of human rights. Member of the Polish Bioethics Society.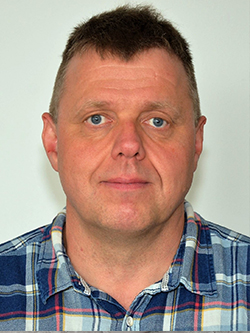 Bjarni D. Sigurdsson (Prof.)
e-mail: bjarni@lbhi.is
Professor of forest science at the Agricultural University of Iceland. His research interests relate to ecosystem ecology, with emphasis on carbon-, water- and nutrient cycles of both managed and natural ecosystems; especially forest ecosystems in the subarctic or the N-Boreal zone. Effects of climate change on ecosystem processes and ecosystem structure in northern regions. Environmental constraints on ecosystem processes and structure during primary succession. He has authored and co-authored over 50 peer-reviewed publications. He has authored and co-authored 64 peer-reviewed publications and one book. Member of the Royal Swedish Academy of Agriculture and Forestry and Societas scientiarum Islandica.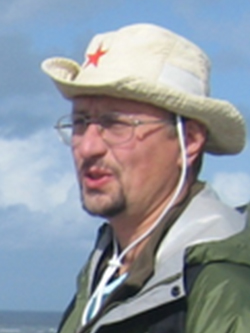 Alexei V. Tiunov (Prof.)
e-mail: a_tiunov@mail.ru
Professor of functional ecology of soil communities. Head of the Laboratory of Soil Zoology at the Institute of Ecology and Evolution RAS. Permanent member of the Evaluation Board (PhD and Dr.Sc. degrees) at the Institute of Ecology and Evolution RAS. His research interests relate to trophic links and energy flow through detrital food webs; Biology of soil organisms in temperate and tropical forests; Engineering activity of soil animals. and dynamics of soil organic matter and nutrient limitation of micro- and macroorganisms. The use of stable isotopes in ecological research.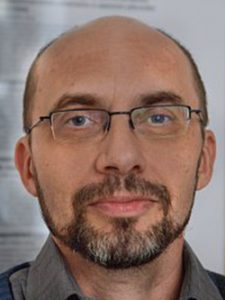 doc. Mgr. Karel Stibral, PhD.
born 26. 3. 1971, Havlíčkův Brod (east Bohemia)
1985 – 1989  Graphic School Prague (SPŠG)
1990 – 1995  studies of aesthetics and art history, Faculty of Philosophy and Arts, Charles University, Prague (FF UK), title Mgr., half-year clerkship at Institute of Philosophy, Jagellonian University (FF UJ), Cracow, Poland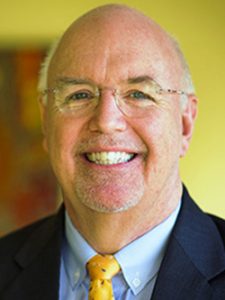 Prof. Mark Robson
e-mail: robson@sebs.rutgers.edu
As Dean of Agricultural and Urban Programs I develop and implement degree and non-degree undergraduate and graduate programs in entrepreneurial and innovative education in the agricultural sciences. The major targets careers in agricultural education and extension, government service, and agribusiness as well as an owner/operator of farming enterprises. Areas of focus include controlled-environment agriculture, agricultural policy and entrepreneurship, energy efficiency, and niche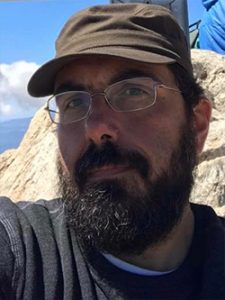 Prof. Simone Pollo
e-mail: simone.pollo@uniroma1.it
Research interests: Metaethics and normative ethics; Biology and ethics; Bioethics; Animal Ethics; Environmental Ethics.
Positions of responsibility:
Researcher and Aggregate Professor of Bioethics – Dept. of Philosophy Sapienza University of Rome
Scientific Secretary of the Bioethics Committee for Veterinary Medicine Roma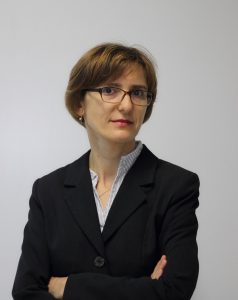 Agata Kosieradzka-Federczyk (Ph.D.)
e-mail: a.federczyk@uksw.edu.pl
Ph.D. of legal science. Her scientific interests refer to environmental law, in particular – environmental impact assessment. She has authored and co-authored over 20 peer-reviewed publications. Member of Warsaw Seminar of Administration Axiology. Legal counsel at Ministry of Environment. Experienced in constitutional law – as judge assistant in Constitution Tribunal (5 years).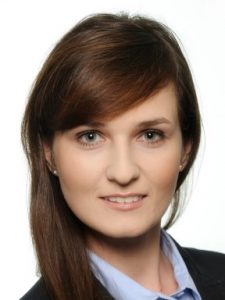 Kinga Makuch
e-mail: k.makuch@uksw.edu.pl
Kinga Makuch finished her doctoral thesis in the field of renewable energy and environmental protection law. She gained experience in the European Parliament in Brussels and in the international law firms in Budapest and Warsaw. Her recent research focuses on the environmental aspects in the investment process in the area of renewable energy